AWARD WINNING WINE IN AN AWARD WINNING TOWN
ENJOY A GLASS OF WINE ON OUR BEAUTIFUL PATIO
WITH BREATHTAKING VIEWS
Members of our wine club get to enjoy our limited production 
wines delivered directly to their door twice a year.
Welcome to Jackson Hole Winery

Passion is an emotion that at times is so powerful it is difficult to harness. Passion is what we have for making wine. Jackson Hole Winery was founded in 2009 when Anthony Schroth, winemaker, wanted to explore the benefits of making wine at high-altitude.  Jackson Hole Winery sits at the base of the Grand Teton Range at 6,229 feet, we are one of the highest wineries in North America and over the last 10 years, we have perfected the art of making award-winning wine with 18 percent less oxygen and the benefit of cooler temperatures. 
Today, the winery produces approximately 4,000 cases of wine made from premium grapes grown by the winemaker in Sonoma County, California. 
Upon harvest, the grapes are transported immediately to Jackson Hole where we crush, ferment, press, and barrel-age our wines. Waking up to view the majestic Grand Tetons provides us with the nature's energy to produce the best wines possible and our reward is the look after that first sip. It reminds us that we made the right decision to start Jackson Hole Winery. Passion is our driver, nature is our provider and drinking is our reward.
Tasting Room: 
2800 Boyles Hill Road • Jackson, WY
Our tasting room is open BY APPOINTMENT ONLY. Please call to schedule your tasting:
307.201.1057
Summer Schedule:
Open every day except Tuesday
Tasting Room Opens at 12pm –
Last Tasting Appointment is at 5pm
Winter Schedule:
Open Thursday – Sunday
Tasting Room Opens: 12pm
Last Tasting Appointment is at 4:30pm
TASTINGS ARE BY APPOINTMENT ONLY
MARKETPLACE
-BUY ONLINE –
Our Wines Have Received Awards 
on Both Coasts…

Since his first release of Chardonnay and Rendezvous Red, Anthony's wines have medaled at major wine competitions in the United States. His passion for his work and his attention to detail have been a key factor in creating award-winning wines year after year.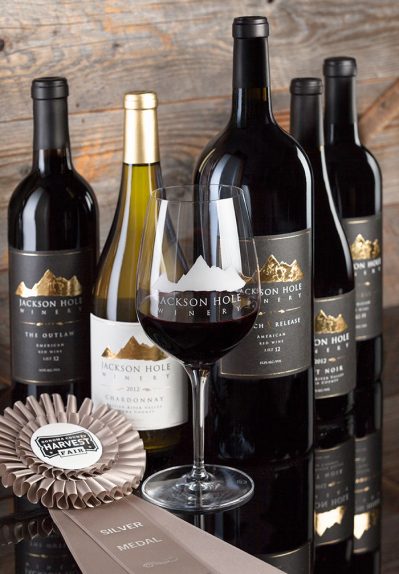 Our Tasting Room sits below the majestic Teton Range