During Winter Months
Try our Tasting Room on the Jackson Hole Town Square
Winter Tasting Room Hours: 
 December – April
Monday-Saturday | 11:00 am – 5:00 pm // Sunday | 1:00 – 5:00 pm
Wine tastings can be arranged for individuals,small or large groups, and a charcuterie tray
can be provided by an off-site vendor for an additional charge (start at $45.00) and must be arranged
a minimum of 3 days before the tasting.
Tasting Room Fee:
$15 per person, six 2 oz. tastes, 1.5 hrs maximum.
$20 per person, six 2 oz. tastes of our reserve and special production wines, in addition to some of our regular wines, 1.5 hours maximum.
We can arrange for evening tastings by special request.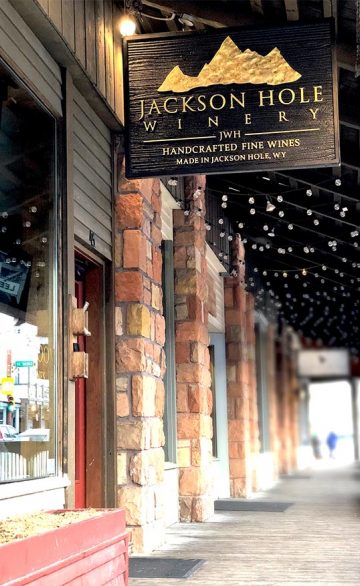 Located at:
25 W. Broadway, Jackson, WY 83001